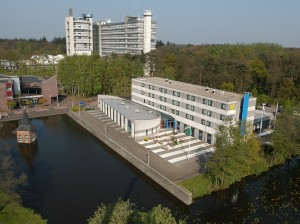 Reserved at Conference Hotel Drienerburght Geobia 2016 (60 rooms in total):
12 double rooms              € 90 per room per night including breakfast (for 2)
48 single rooms               € 76 per room per night including breakfast
arrival 13 and departure 17 September 2016 (individual changes are possible).
Rooms can only be booked at this price by using the code: GEOBIA2016
Rooms at this rate can only be booked until 13 August, after this date you will pay the regular price as shown on the website of the Drienerburght. After 13 August, bookings can only be made based on availiability.
To book a room at Conference hotel Drienerburght go to the website www.Drienerburght.nl .
– fill in the access code: GEOBIA2016,  press "Login"
– fill in arrival date and number of nights, press button "Check"
– fill in number of rooms
– press button "Book now"
– fill in the reservations form
To make a reservation via our website you need a credit card number with expiration date.
If you don't have a credit card please contact us by phone or e-mail.
Contact details:
Postal address:  University of Twente
P.O. Box 217, 7500 AE  Enschede NL
Telephone:  +31 53 4802666
Telefax:   +31 53 4802660
E-mail:   info@drienerburght.nl